Pressure Pulse Testing Machine for sale
Views:4 Author:Site Editor Publish Time: 2020-05-25 Origin:Site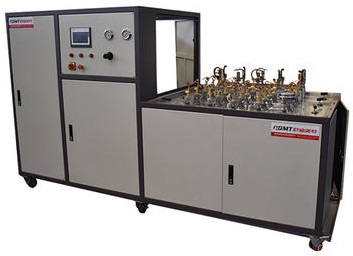 Pressure Pulse Testing Machine The testing machine will do the opened loop testing control when used the convenient manual valve. Meanwhile, it will drive the precision clearance seal hydraulic cylinder so as to complete the test of the tensile, compression, bending and other testing performance. The operation is direct, fast, efficient, in line with national standards.
The force value was tested by the sensor and realized the setting for the parameter, data acquisition, processing, analysis, storage, as well as the display for the force value, loading speed & max load through the LED displayer. In addition, it can automatically calculate the tensile strength, yield characteristics of the yield strength of the material, calculate break elongation test data, etc. This kind of equipment also has such functions of limit protection, over current protection, overload protection, etc.
we are Pressure Pulse Testing Machine manufacturers,If you want to buy Pressure Pulse Testing Machine,pls contact us.