Air Driven Booster Pump supplier
Views:2 Author:Site Editor Publish Time: 2020-05-20 Origin:Site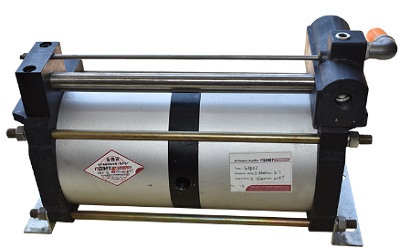 A pneumatic pump's robust design will efficiently convert compressed air into hydraulic power, satisfying any application need for pressurizing up a component and holding it at a set pressure for any sustained period of time.
air booster pump uses a single gas-controlled unbalanced gas distribution valve to achieve the reciprocating movement of the pump. All are made of aluminum alloy and stainless steel. The seals used are internationally high-quality products. The service life of the pump is recommended to drive air pressure ≤8bar. The driving piston diameter of this pump is 100mm, which is a double driving pump.
Backed by a global network of high-pressure expertise, service and support, our pneumatic pumps are consistently recognized as the most reliable in the industry.
we are Air Driven Booster Pump manufacturers,If you want to buy Air Driven Booster Pump ,pls contact us.