How to select a pneumatic driven gas booster
Views:4 Author:Site Editor Publish Time: 2020-06-22 Origin:Site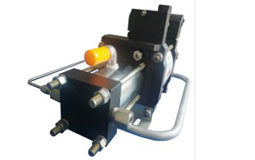 Normally it is difficult to select a gas booster properly, especially when the medium gas is unusual. This article will tell you how to choose a right model, what information we expect form you. Please follow the questions as below:
1- What is the maximum discharge pressure ?
2- What is the flowrate required ?
3- What is the vessel size ?
4- What is the fill time required ?
5- Air drive pressure available ?
6- Air drive volume available ?
7- What is the gas ?
8- What is the application ?
We will offer you the correct model if you could supply answers as we asked above.