Working principle of Air Driven Liquid Boostersystem
Views:2 Author:Site Editor Publish Time: 2020-06-18 Origin:Site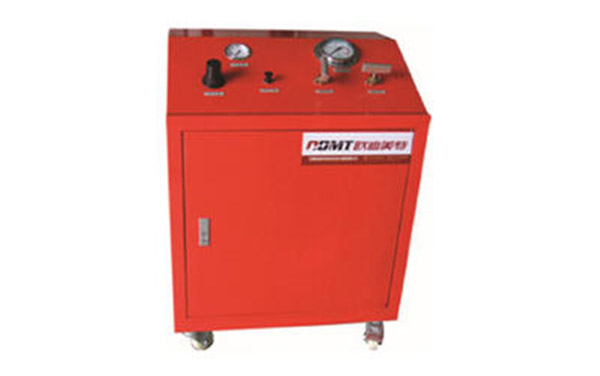 Various gas driving methods: compressed air, liquefied nitrogen, pipeline nitrogen, and steam.

High power flow: Only 0.3-0.69MPa compressed air drive can obtain high power flow. Automatic pressure maintenance: During operation, it runs quickly through reciprocating motion. When the output pressure is close to the set pressure value, the reciprocating speed of the pump will slow down until it stops. And maintain this pressure. At this time, the energy consumption is very low, no heat is generated, and the parts do not move. If the pressure balance is lost, the Air Driven Liquid Boostersystem will automatically start running at the next balance point.
Simple maintenance: Air Driven Liquid Boostersystem has few parts and seals, easy to maintain and low cost. For all "O" rings of the same series of pumps, the fragile parts of the maintenance kit can be interchanged, which greatly reduces maintenance costs. The pneumatic booster pump is filled with lubricant before leaving the factory, so no external lubricant is needed during operation.
1. Maintain hydraulic pressure without consuming energy
2. Explosion-proof function does not require power supply or wiring
3. Self-safety
4. Compact structure, light weight, not affected by weather changes
5. Easy to realize automatic control
6. Pollution prevention
7. Adjust the output static pressure by driving the air pressure
8. The output pressure reaches 60000PSI
9. Starting and stopping at full load is very easy
10. All adopt welding-free connection, cone surface seal, easy to install and operate
we are Air Driven Liquid Boostersystem manufacturers,if you want to buy Air Driven Liquid Boostersystem,pls contact us.