electric power equipment manufacturers
Views:0 Author:Site Editor Publish Time: 2020-04-16 Origin:Site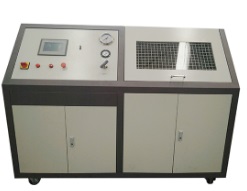 This substation is a very important power distribution and supply unit in the electrical cable power net.it is a kind of completed set of power supply with H.V.controlling,protection and converting ,distribution. it used in 3 phase AC 50Hz and rated current max 1600KVA transformer.It is widely used in industrial and mining enterprises, residential quarters, hospital, mall, high-rise buildings and other distribution systems.Through structure optimization, the switchgear shall be miniaturized to extreme extent which greatly reduce the occupied area of the combined transformer with such advantages as small volume, low noise, reliable power supply, reasonable structure, blexible for installation, easy for operation and capable of going deep into the load center to maximum extent, etc.It can assemble network automation terminal (FTU) in the high-voltage ring network cabinet, realize the reliable detection of short circuit and single-phase grounding fault, and has the function of "four remote", which facilitates the automatic upgrade of network distribution. It is widely used in residential quarters commercial centers stations industrial and mining enterprises airports railroads schools hospitals, high-rise buildings and places.
electric power equipment Features:
1) Smaller occupied area
2) Firm and reliable
3) Easy to move, beautiful and practical
4) Its cost is low, and the installation period is short
we are electric power equipment manufacturers,if you want to buy electric power equipment,pls contact us.